Specialised Vehicle Maintenance & Refurbishment
PTC Specialised Vehicles offers a comprehensive specialised vehicle maintenance and refurbishment service that gives you access to a mobile team that can be deployed anywhere, at any time. Whether you require maintenance or a complete refurbishment of civilian, transit or crowd control units, we have you covered. Our team includes highly trained, experienced mobile repair and fitment experts that can be instantly dispatched to replace or repair parts to any make or type of armoured vehicle.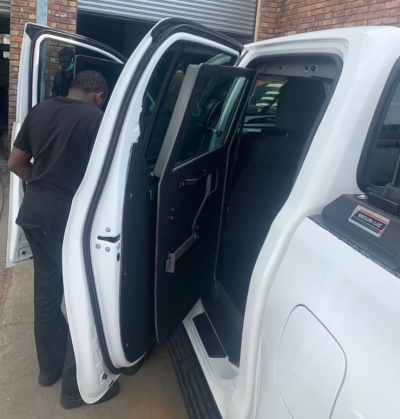 Our Specialised Vehicle Maintenance Solutions
We provide a full range of specialised vehicle maintenance and refurbishment services around the world. Whatever your requirements may be, wherever you may be based, we are here to help. We offer the following services that get your vehicle as good as new in no time at all:
Installation and sales of replacement armoured parts and accessories for armoured vehicles
A wide range of ballistic glass and armoured vehicle components
Bullet resistant glass, run-flat tyres, armoured steel and electronic safety devices
A global mobile team offering refurbishments and armouring related repairs on various vehicle types, anywhere in the world
Maintenance plans available on request
Whether you want to buy or install armouring, we provide a highly reliable service and a variety of products at the best prices and rates. You can rely on PTC Specialised Vehicles to get you there safely and securely. Contact us today for more information on our personalised specialised vehicle maintenance and refurbishment services.
Contact us today for a quote.
Please note we do not respond to job applications via this form.