New and Used Armoured Vehicle Procurement and Disposal
Offering the procurement of new armoured vehicles and the disposal of used armoured vehicles, PTC Specialised Vehicles is adapted to the changing requirements that you may have over your vehicles lifetime. Our portfolio of vehicles includes a variety of new and used vehicles that serve the diverse needs of our clients situated throughout the globe.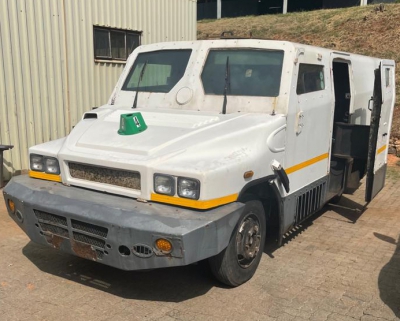 Our Used and New Armoured Vehicle Procurement and Disposal Solutions
We cater to the many unique needs of our clients, who are found all over the world. Whether you are seeking new armoured vehicles that can be tailored towards your needs, whether it may be a cash in transit vehicle, personnel carrier, escort vehicle or discreet protection vehicle, we will help you procure the best vehicle to suit your budget and requirements. If you are aiming to sell used armoured vehicles that no longer serve your needs, we can assist with easy and efficient disposal. Some of our services offered include the following:
A large inventory of vehicle types and makes
Close relationships with other manufacturers and retrofitters who keep inventory throughout the globe
Regular disposal of used armoured vehicles in South Africa, Nigeria, Iraq, Afghanistan, Mozambique, Germany and India among various other countries
Contact PTC Specialised Vehicles today to find out more about new armoured vehicles procurement or used armoured vehicles disposal in your current location, and let us help you get what you need.
Please see the list and links of vehicles below which are for sale:
Contact us today for a quote.
Please note we do not respond to job applications via this form.